Have you ever wondered how to get  the glass out of your vent window?

1. Remove the vent window from the vent window track assembly.   Next       locate the two pressed in rivets that hold the lock lever to the frame..

2. . Drive a sharpened screwdriver or other thin flat tool under the edge of             the rivet to lift it. 

3. Once it is raised proceed to step 4.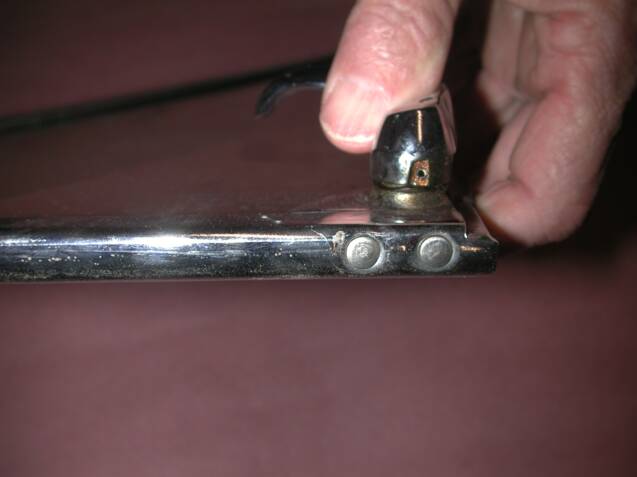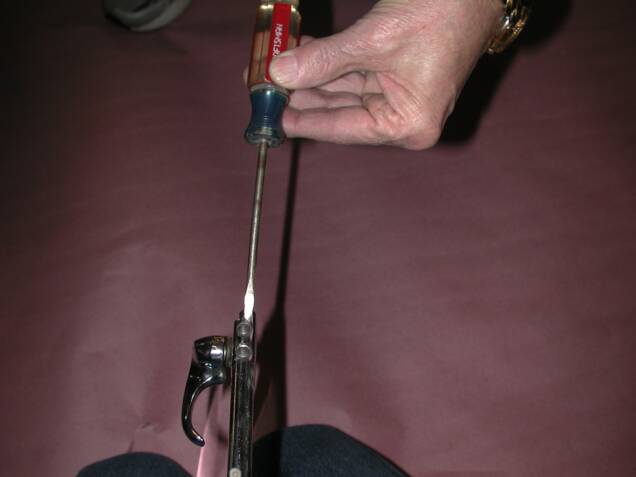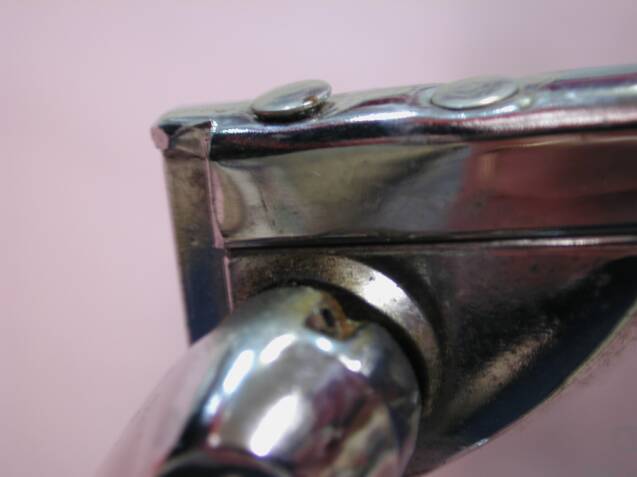 4. Grab the head with a pair of vice grips and turn counter clockwise while pulling up.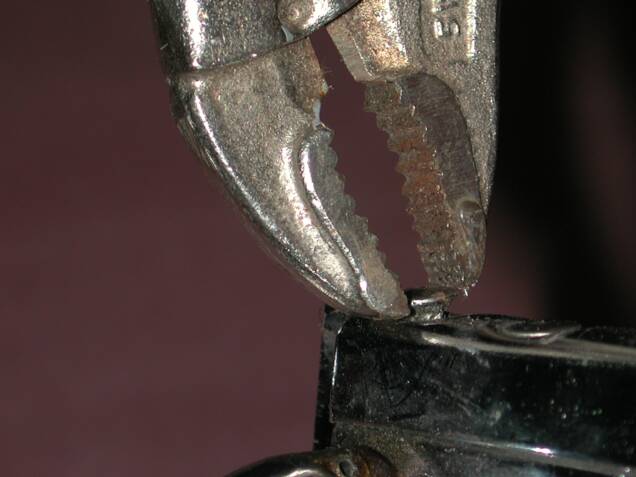 5. It should come out like this.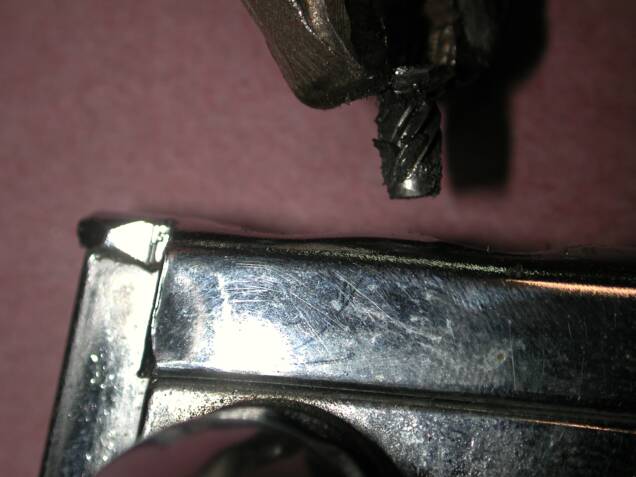 Thanks to Roger Murphy for this tip.

If you have a good tip, share it with all of us. It will be appreciated.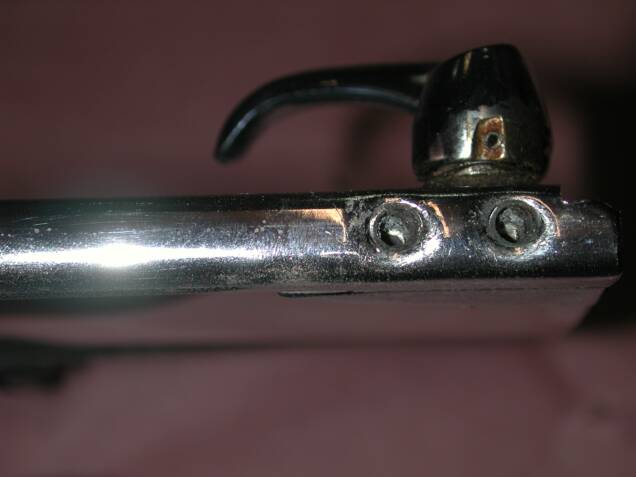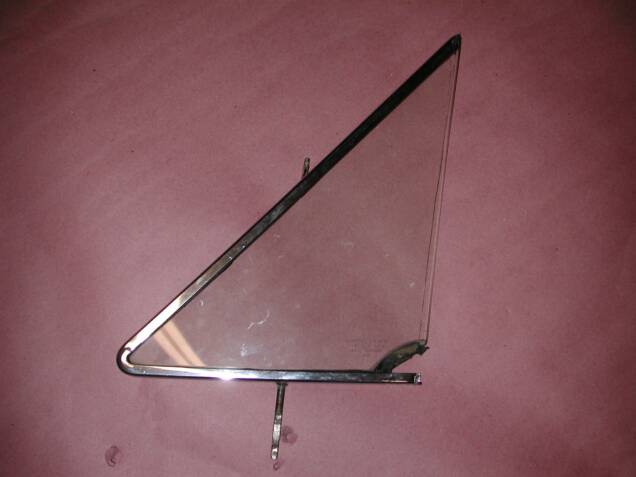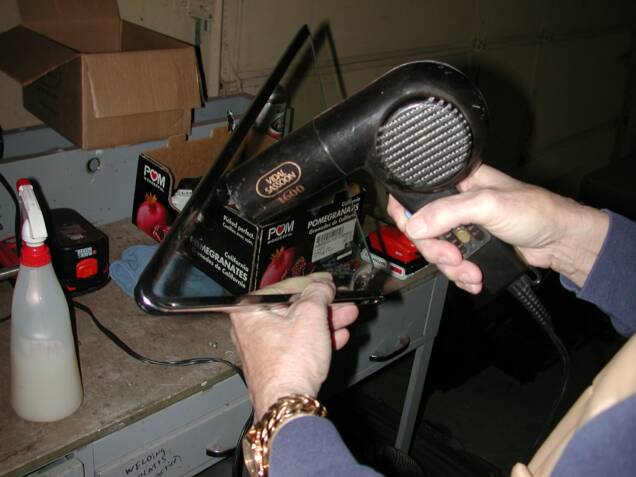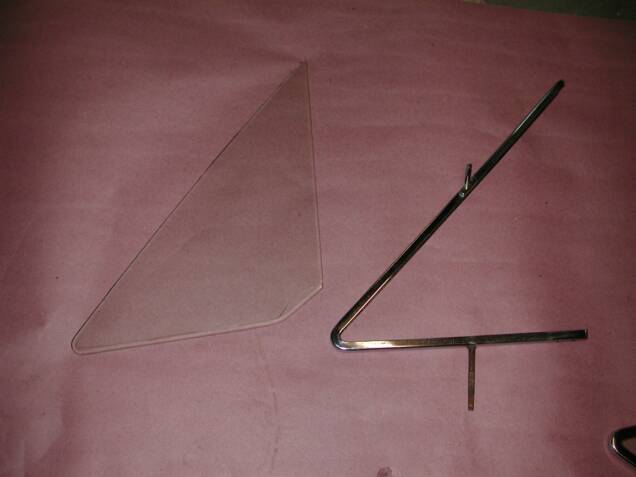 6. Now gently remove the vent window lock handle assembly.

7. It should now look like this.

8. With a heat gun or hair dryer, heat the channel rubber holding the window.

9. Use a screwdriver to gently separate the frame. It is ready to be chromed.