Have you ever needed to get your door window out of a Holiday Coupe or Convertible ?   I don't know if any of you have done this yet but it is actually a pretty simple process.

1. Take a good look at everything before you start. Ok, heres how i did it, no manual. To re-install, simply reverse the steps.

2. Clamp a pair of small vice grips into rear track so window wont drop.

3. Remove the four regulator bolts.

5. Next, the lower bolt of the front track.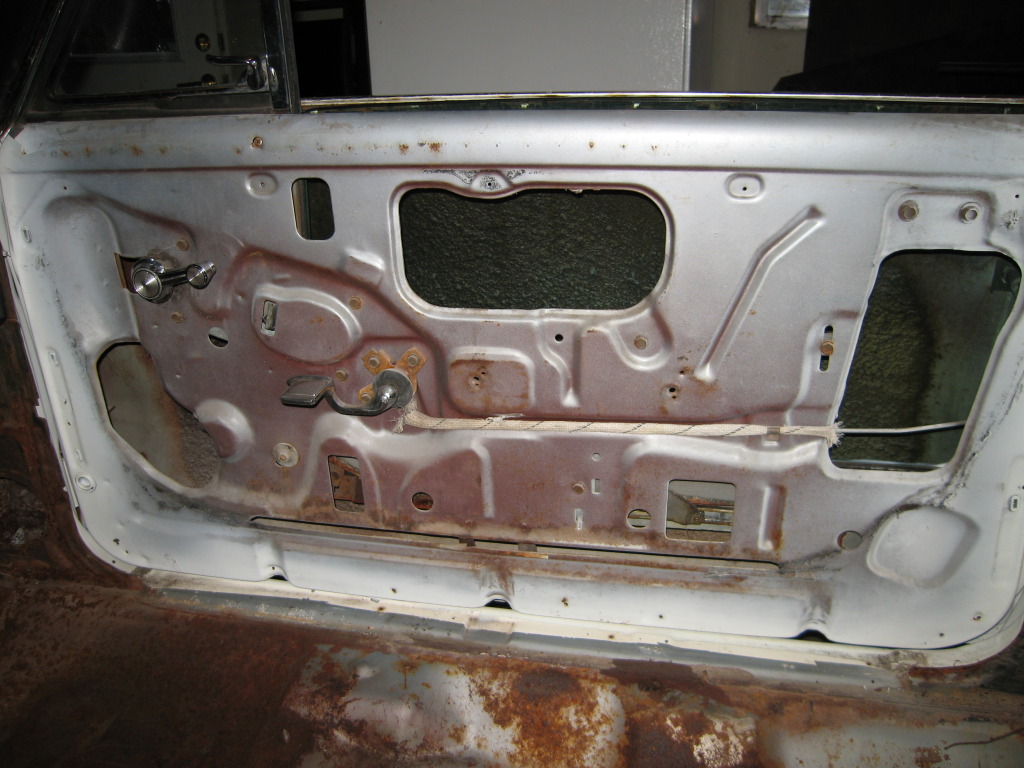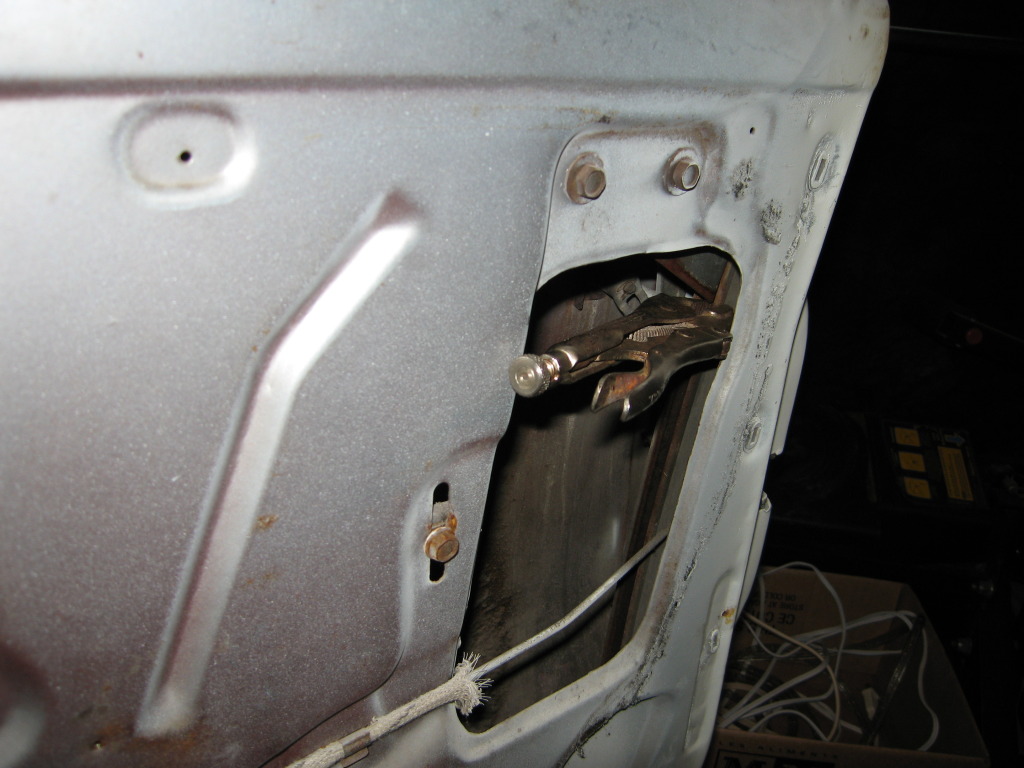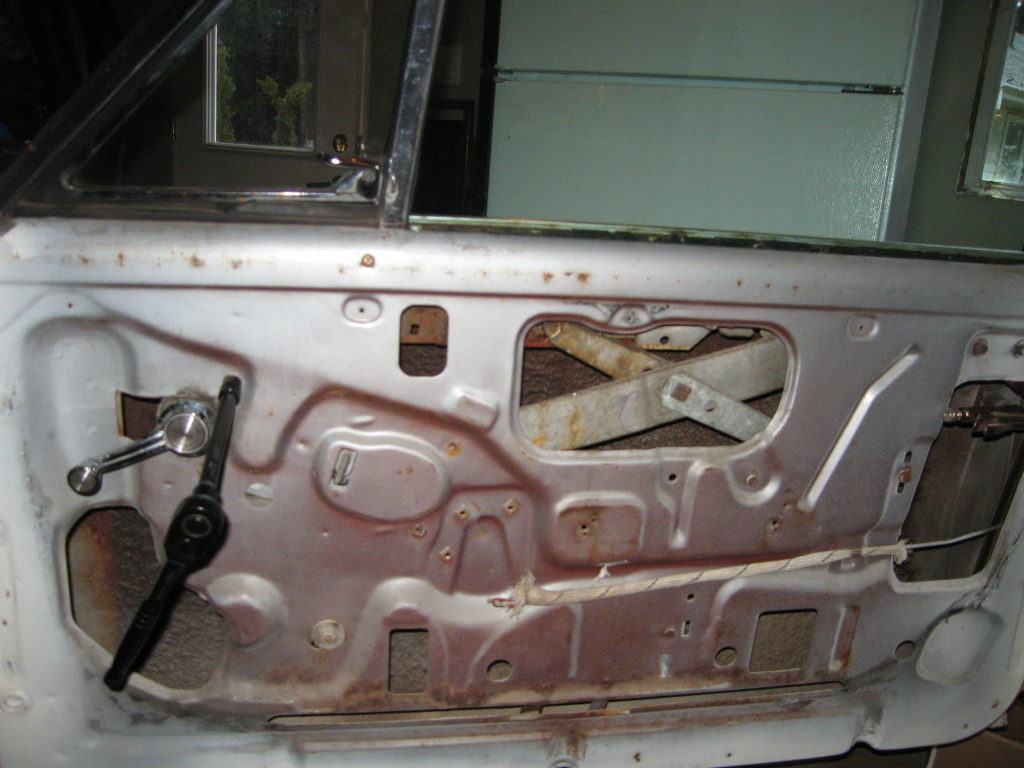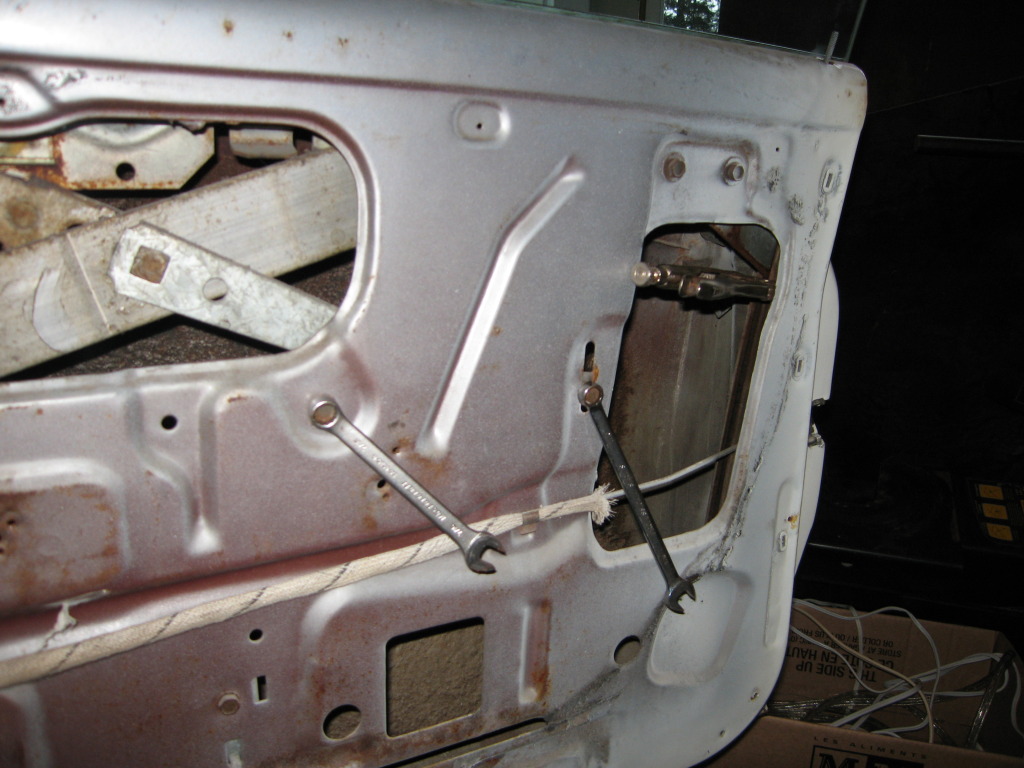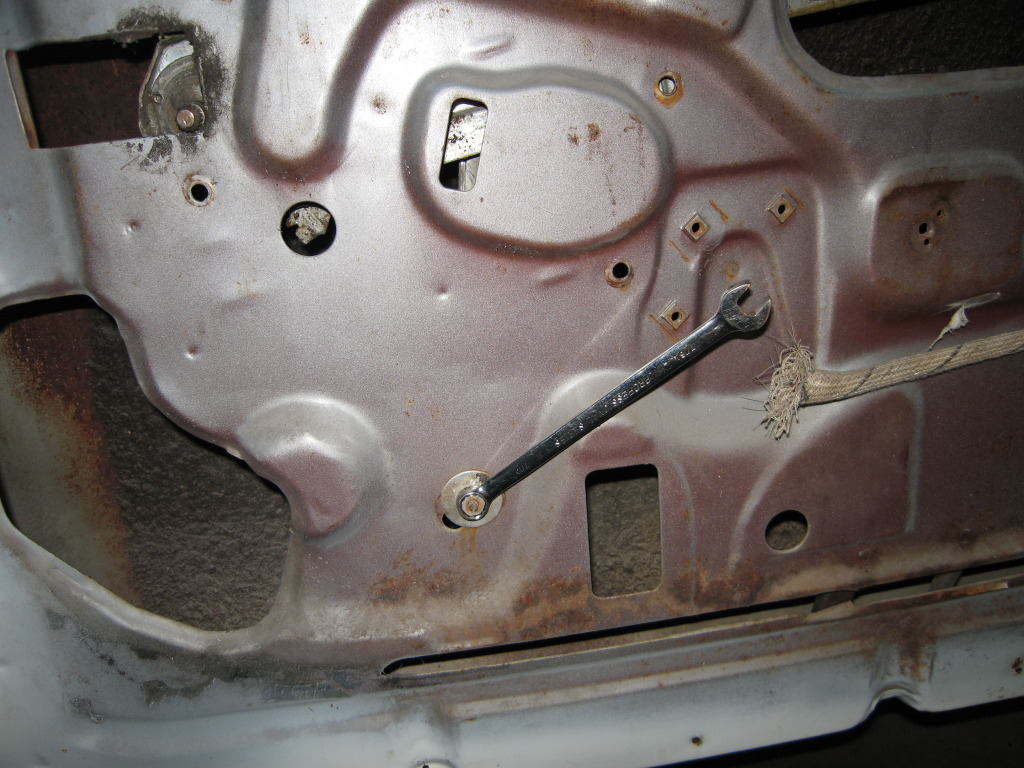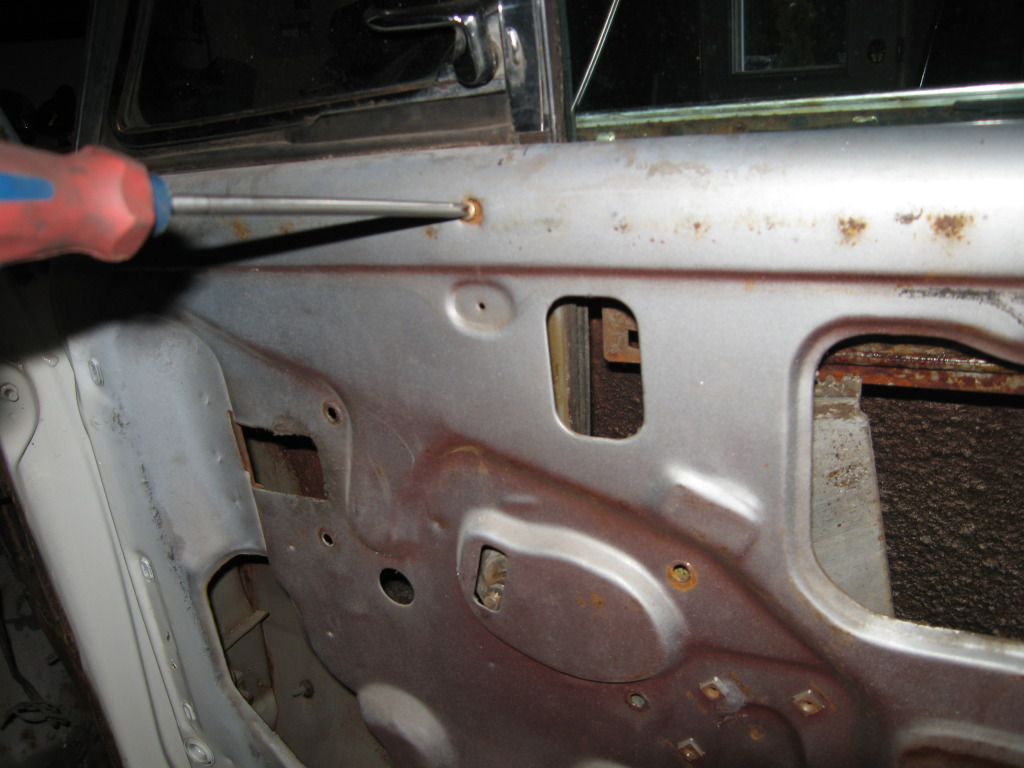 7. The track needs to go back so the reg can slip by. You may need to loosen the front bolts and screw of the vent window. Crank the arms until they both come out of the tracks.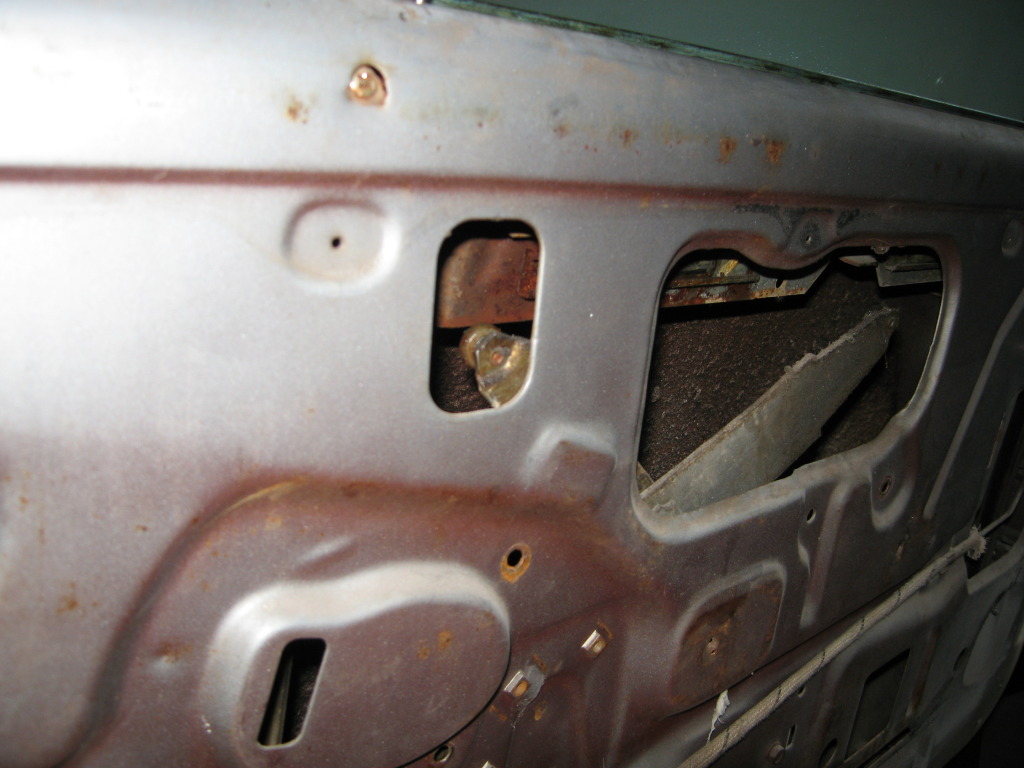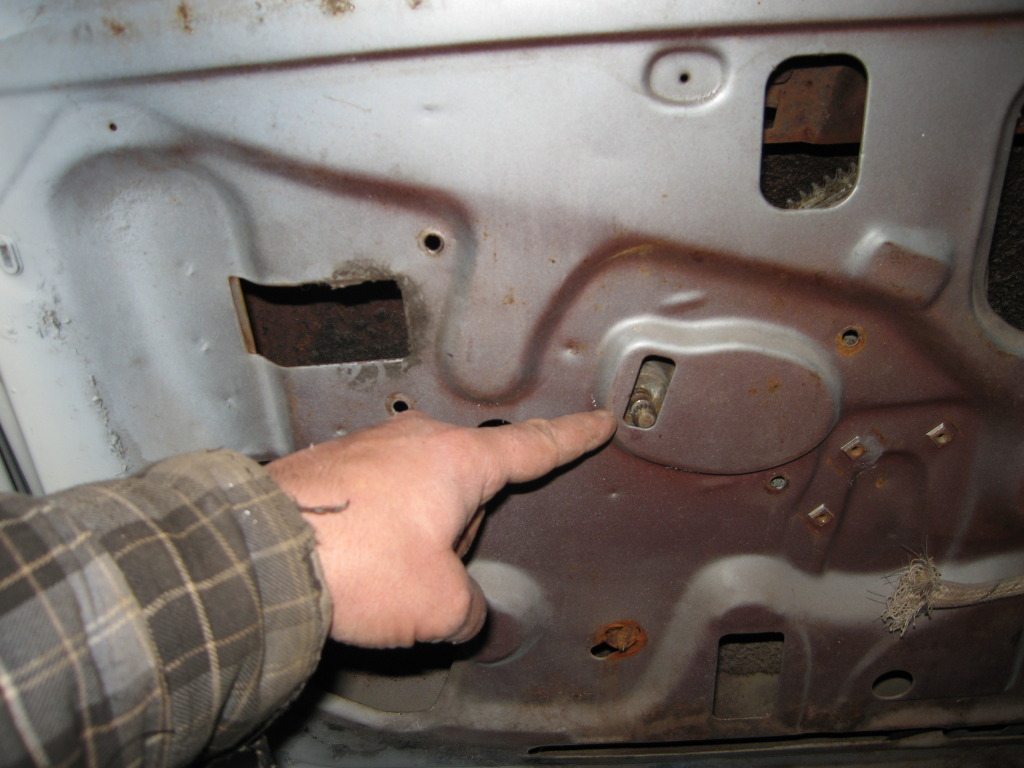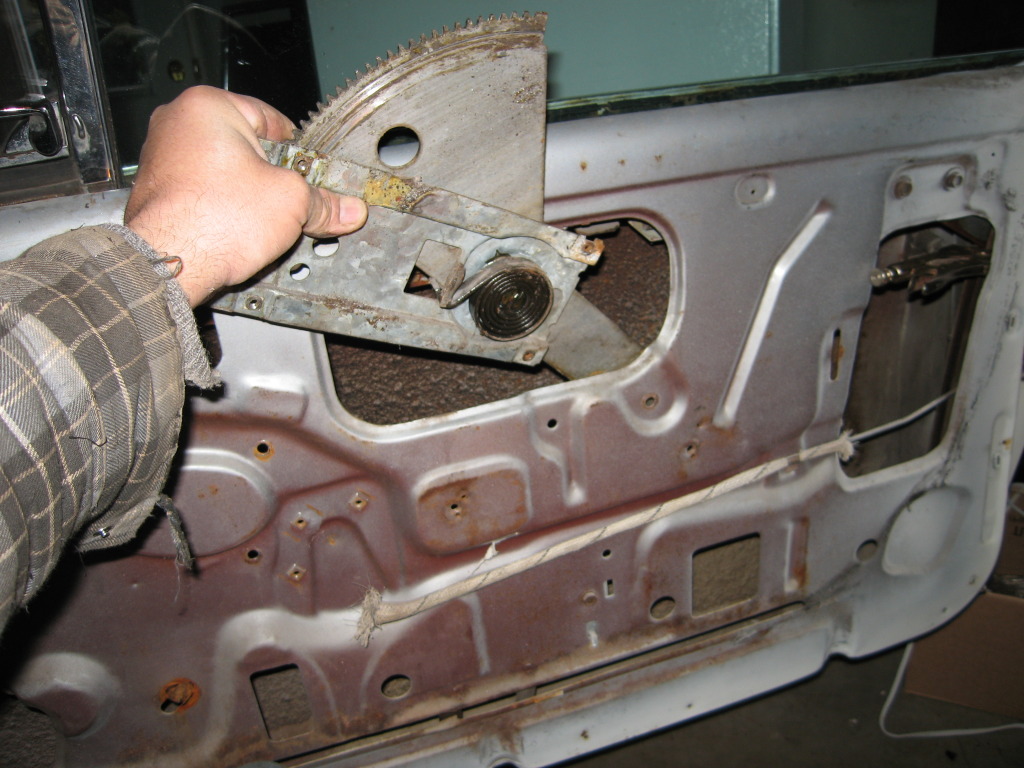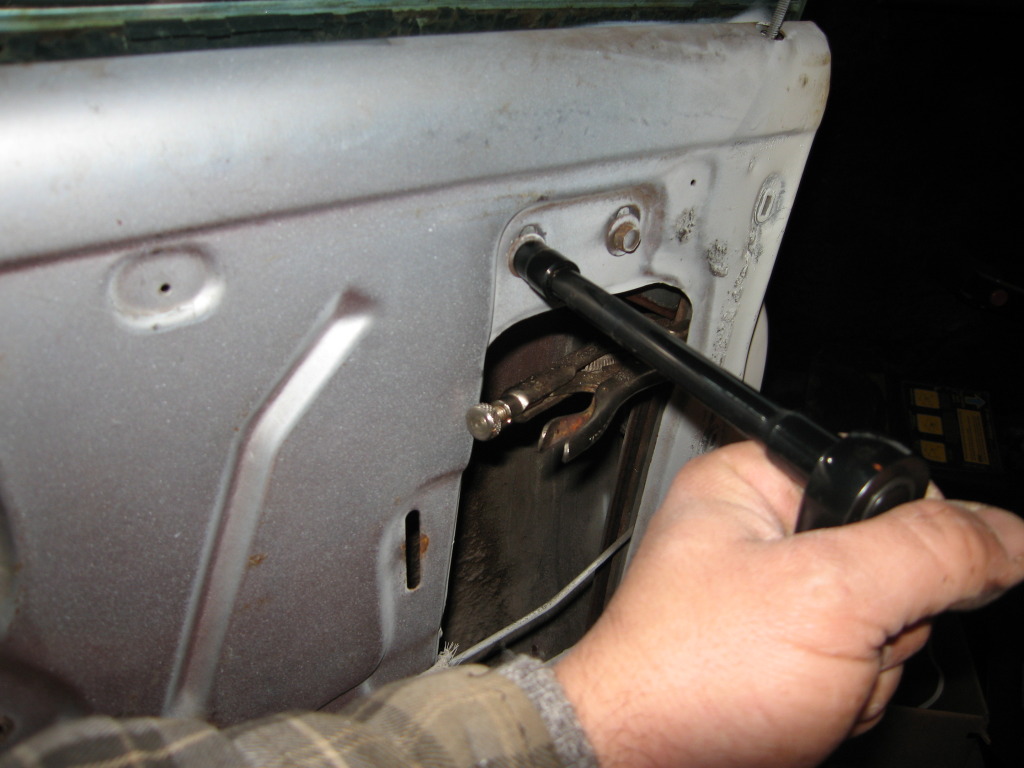 4. Next, two bolts from rear track and pull off the wheel.

8. Slip the regulator shaft into this recessed area so it can slip behind the track.

9. Now wiggle the regulator out the hole. Easy......

10. Now the window comes out. Loosen the two bolts on the up stop and remove it.


12. Loosen the front up stop and slide it up and off the window

13. Now the window should lift out.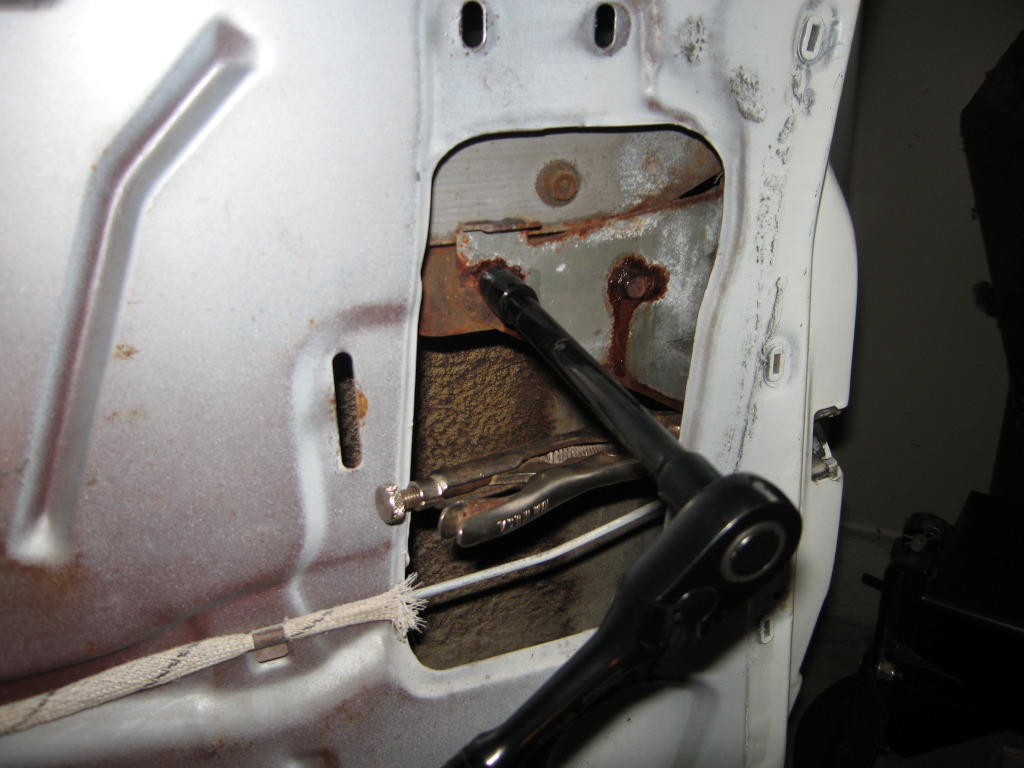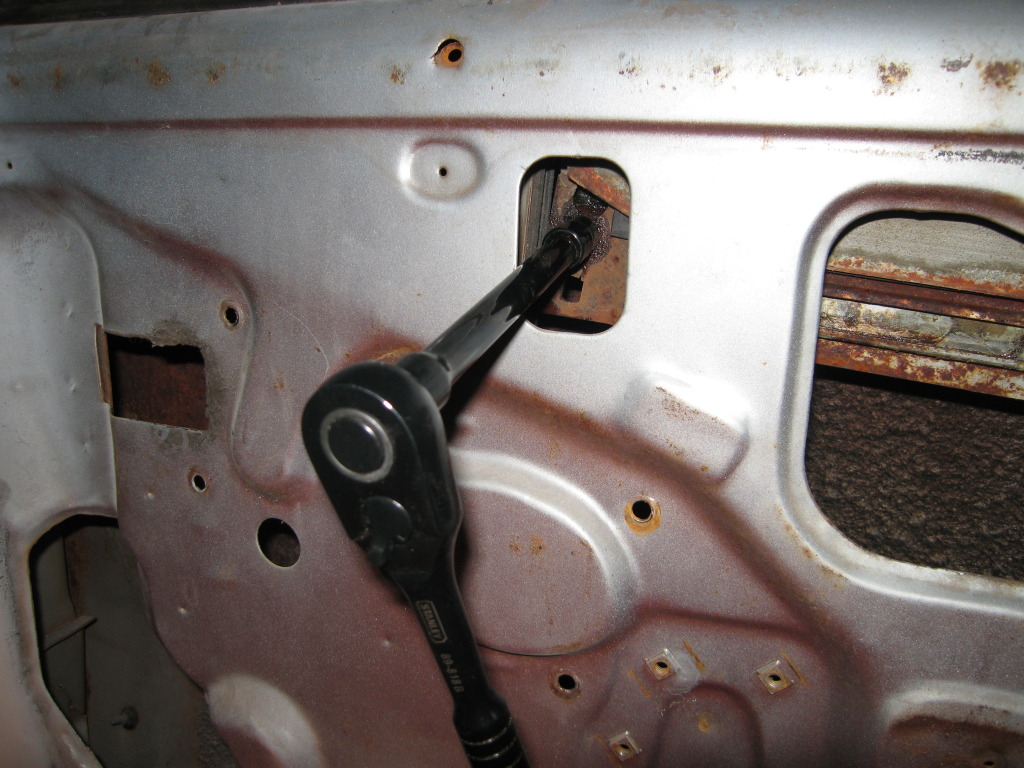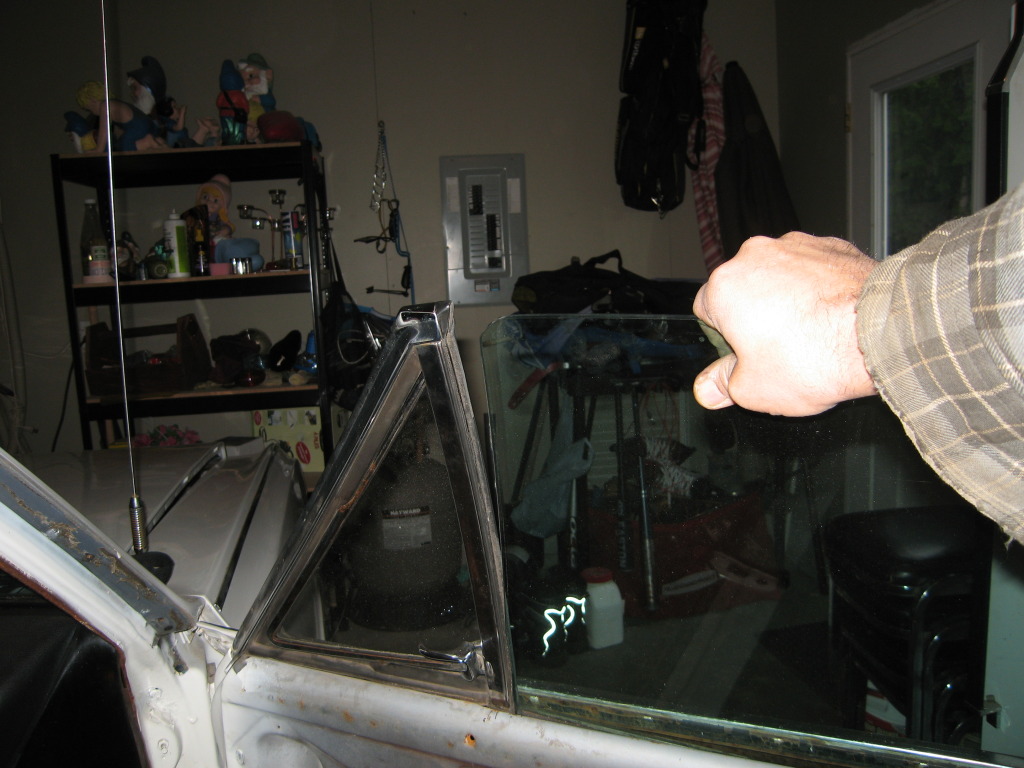 11. lower the window a bit and remove the two bolts on the rear track slider thing. even with weasel piss and lots of back and forth, both bolts snapped off in the frame.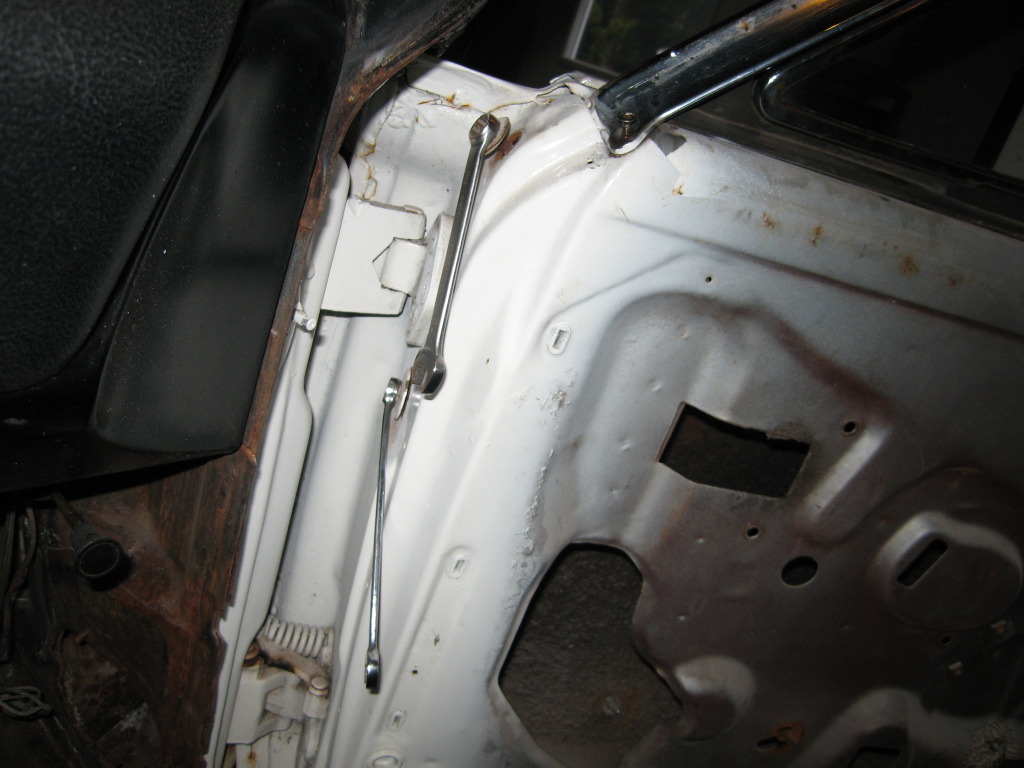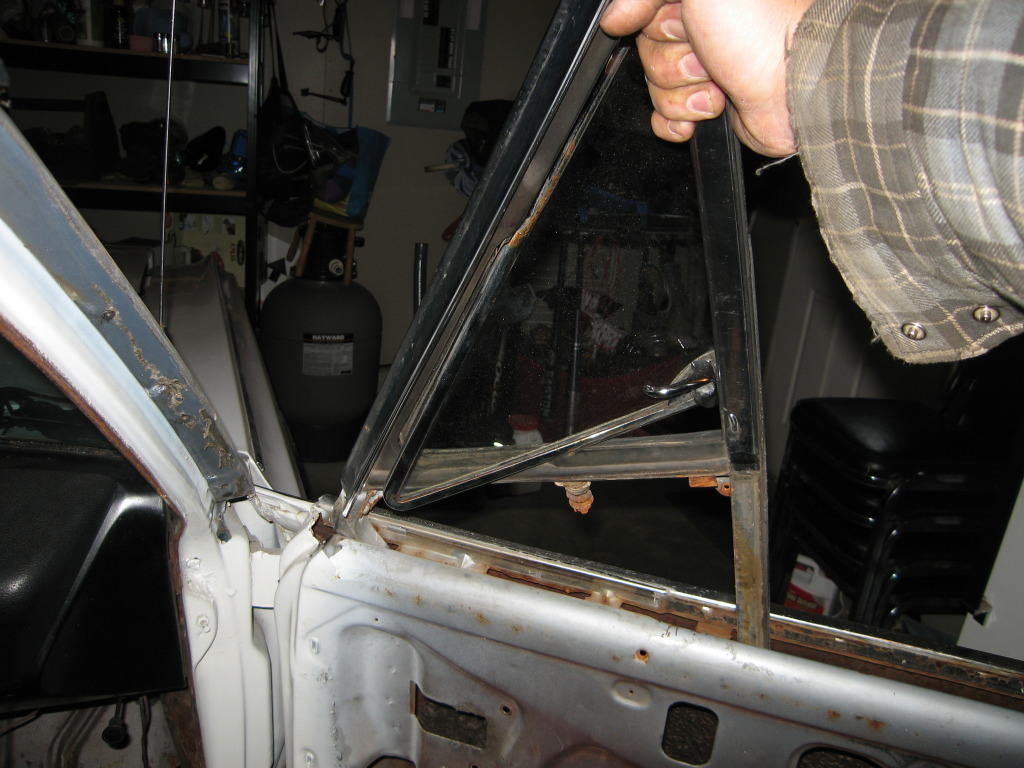 14. Remove the nut, bolt, and screw from the front of the vent window.

15. Now tip it out carefuly.